Dr Herman discusses what makes our approach different: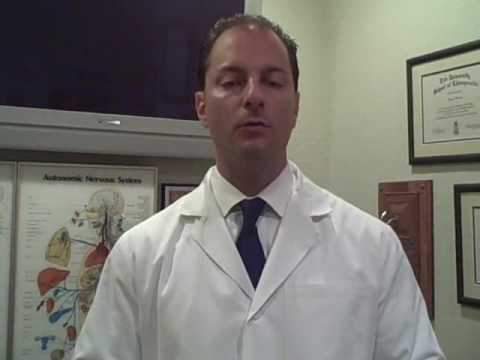 Hi.  I invite you to listen to the above video first.  You will begin to understand that I handle patients with multiple symtpom concerns completely different than most, if not all other doctors, chiropractors and/or physcial therapists you may have tried in the past.
First and foremost, I utilize the most comprehensive approach to determining what is really wrong with you. And as you read this page, and other pages on this site it will become clear to you just how comprehensive this approach is.
Now, I am concerned with what diagnosis label other doctors have given you. Yet, the diagnosis is just a 'common label' and that doesn't really help me to unravel the medical mystery of your disorder. 
Let me explain…
A parent who has a child with migraines may have tried many different treatments and medicines.  And these treatments and medicines never worked. That is because the migraine may be due to structural misalignments in the neck…or it may be due to a certain food allergy that causes inflammation in the child's tissues and this causes inflammation of the child's blood pressure which then causes vessels aroudn the brain to constrict the nerves around the brain and then the headache appears.
A w0man may have been diagnosed with Fibromyalgia.  She may have tried different medications and therapies. She still suffers because the cause of her condition was never really discovered.  What  I mean is, there is a stress that is most likely in her brain, a food sensitivity, a heavy metal toxicity, a liver detoxification problem, an intestinal permeability disorder, hormone imbalances, low oxygen levels in her blood and/or an autoimmune disease which was never properly diagnosed and obviously never properly treated.
And, a man may have back pain which is constantly causing him to miss work and miss enjoying life.  He may have tried Chiropractic, physical therpay, epidurals and pills.  What I do is take a look at the whole picture and say which one of these neurological findings of deficits in his brain may be the cause of his back pain, or is it a structural disc problem in the spine, or is it because of low oxygen in his blood that causes stress on his muscular system…
For all of the above instances there may be dozens and dozens of reasons why someone is suffering.
So, really there is no one way to handle each chronic pain case that presents in my office. There is no one protocol.
I ask two questions:
Which mechanism or mechanisms are causing this chronic condition?
Why did this happen?
I have gone great lengths to study various aspects of health care to provide exceptional care and service in treating these conditions, such as:
Functional Endocrinology
Functional Immunology
Functional Blood Chemistry Analysis
Functional Chiropractic Neurology
Physcial Therapy
I take a look at the whole person. Not just the diagnostic label they were given by the last doctor or doctors.
In my office, we use cutting edge diagnostic labs to determine which of your systems may be not functioning normally.
Our goal is to restore function to your nervous system, musculoskeletal system, glandular system, intestinal system, and all other systems: which we may determine through a complete evaluation, may be the cause of your condition.
You will notice at the top of the screen there is a box to click , labeled "what is bbt", click on this to open anther page and read about our non-invasive brain examination procedures.  Further we perform a comprehensive blood chem test, comprehesive hormone testing, comprehensive food allergy testing, intestinal permeability testing… We really look at the whole issue to rule in or rule out what could be causing the probelm.
Most of our patients have already been to a lot of doctors. With little or no long-lasting results.
All of these doctors only look at you with a narrow minded approach.  They look at only one thing.
You have to take a step back and get a BIG PICTURE.
To get great results, we have to be really good detectives.
We are one of the only clinics in the area to provide Functional Neurology, Blood Analysis, Hormone Analysis, Neurotransmitter Analysis, Gastrointestinal Analysis, Chiropractic, Massage Therapy, Decompression Therapy, and Brain Based Therapy (BBT) under one roof.  With all the tools we have at our disposal we are able to help people with a myriad of chronic conditions including:
* Chronic Back Pain
* Insomnia/Lack of Sleep
* Chronic Neck Pain
* Restless Leg Syndrome
* Chronic Sciatica or Leg Pain
* Hand or Foot Pain
* Spinal Stenosis
* Migraine or Chronic Headaches
* Failed Back Surgery Syndrome
* Balance Disorders/Dizziness
* Chronic Shoulder and Arm Pain
* Numbness/Burning/Tingling
* Fibromyalgia (FMS)
* RSDS
* Tinnitus/Ear ringing
* Dystonia/Tremor Disorder
* Carpel Tunnel Syndrome
* Diabetic Neuropathy
* Peripheral Neuropathy
* Chronic Fatigue Syndrome (CFS)
* And much more…
For more information or to see if you might be a candidate for these breakthrough treatment programs, search for more information on our site then give us a call at  954-370-3100 to schedule an appointment for your consultation.